Clean Comfort Free UV Light Promo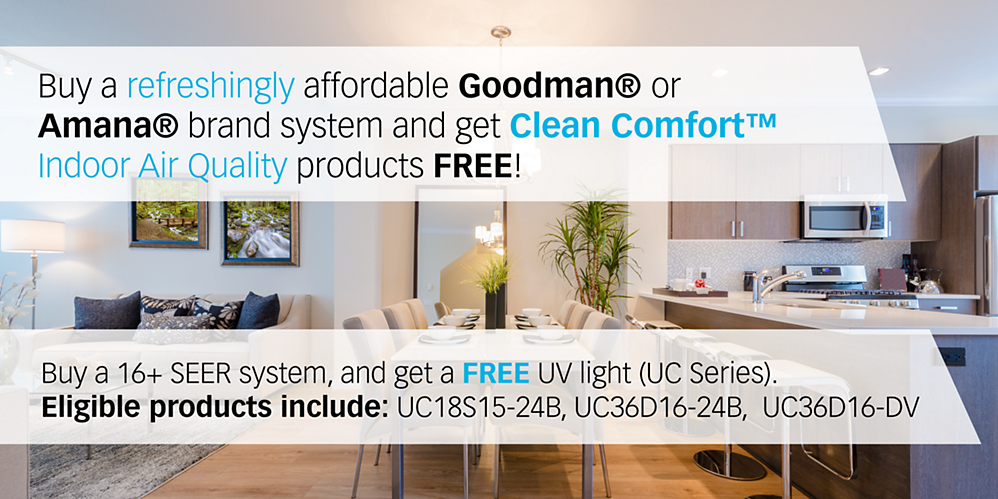 Add any Amana or Goodman 16+ SEER outdoor unit (i.e., AC, Heat Pump, Packaged Unit) to the shopping cart. You must also add one of the following qualifying UV lights to the shopping cart:
Must add both qualifying outdoor unit and UV light to the cart in order for promotion to be applied. Promotion is automatically applied at checkout. Promo will apply a 100% discount on the lowest price UV light. Promo Effective Jan 1-31, 2019.

You can add multiple qualifying outdoor units to the shopping cart and can get multiple UV lights for free – however, you must add the appropriate quantity of UV lights to get the discount.
SHOP AMANA
SHOP GOODMAN