Quick and Easy Search
We've made finding your right product easy - search by name, number, brand or category with ease. Take advantage of our instant suggestion feature - directing you to your product quickly and easily.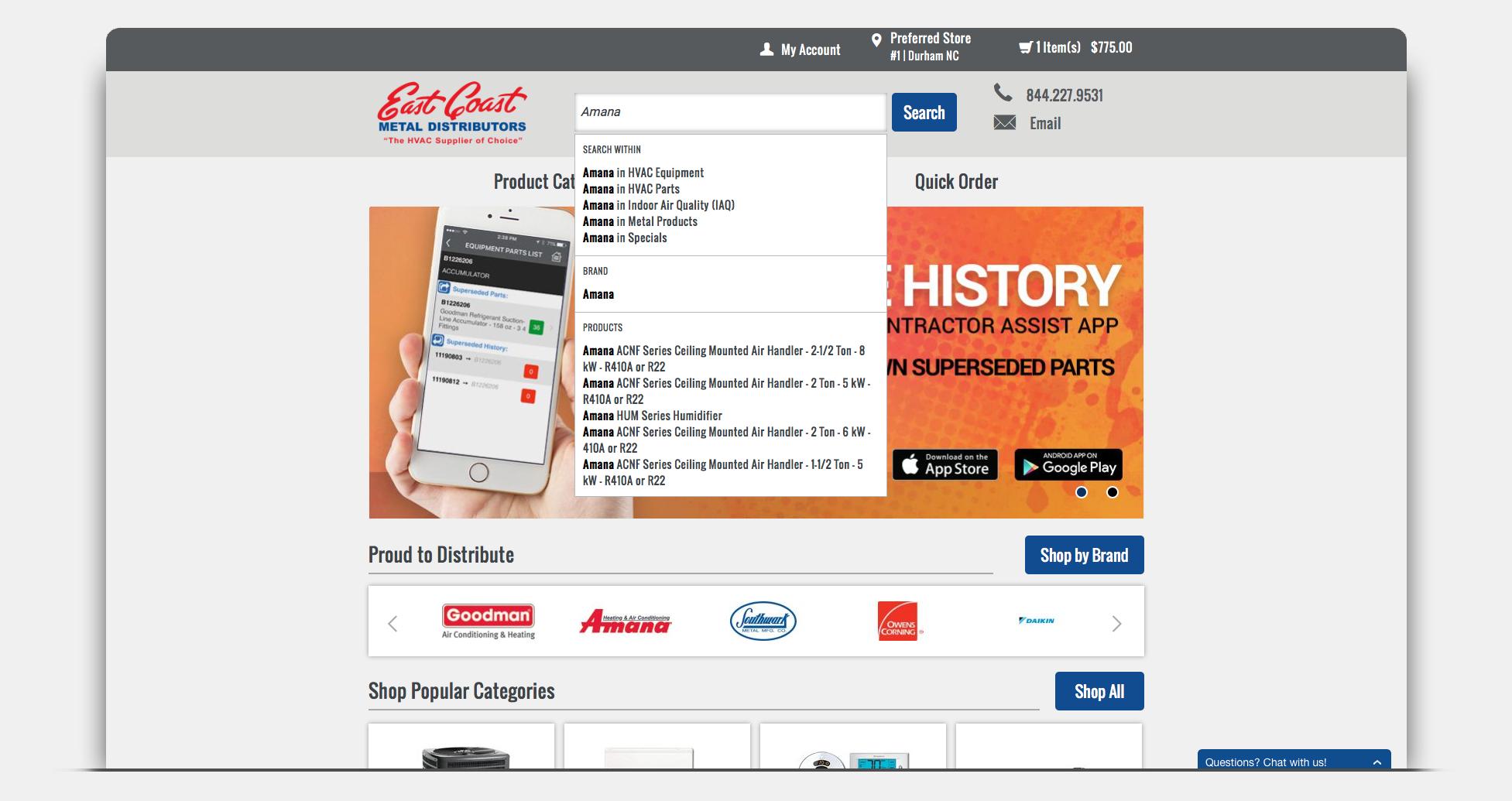 ---
On-the-Go Mobile App
East Coast strives to make the life of an HVAC professional easier and faster with our all-in-one HVAC Contractor Assist mobile app. Now you have access to new product information and all the tools you need such as warranty and product look up, PT calculator and more, when you're on the go.
Download Our App Today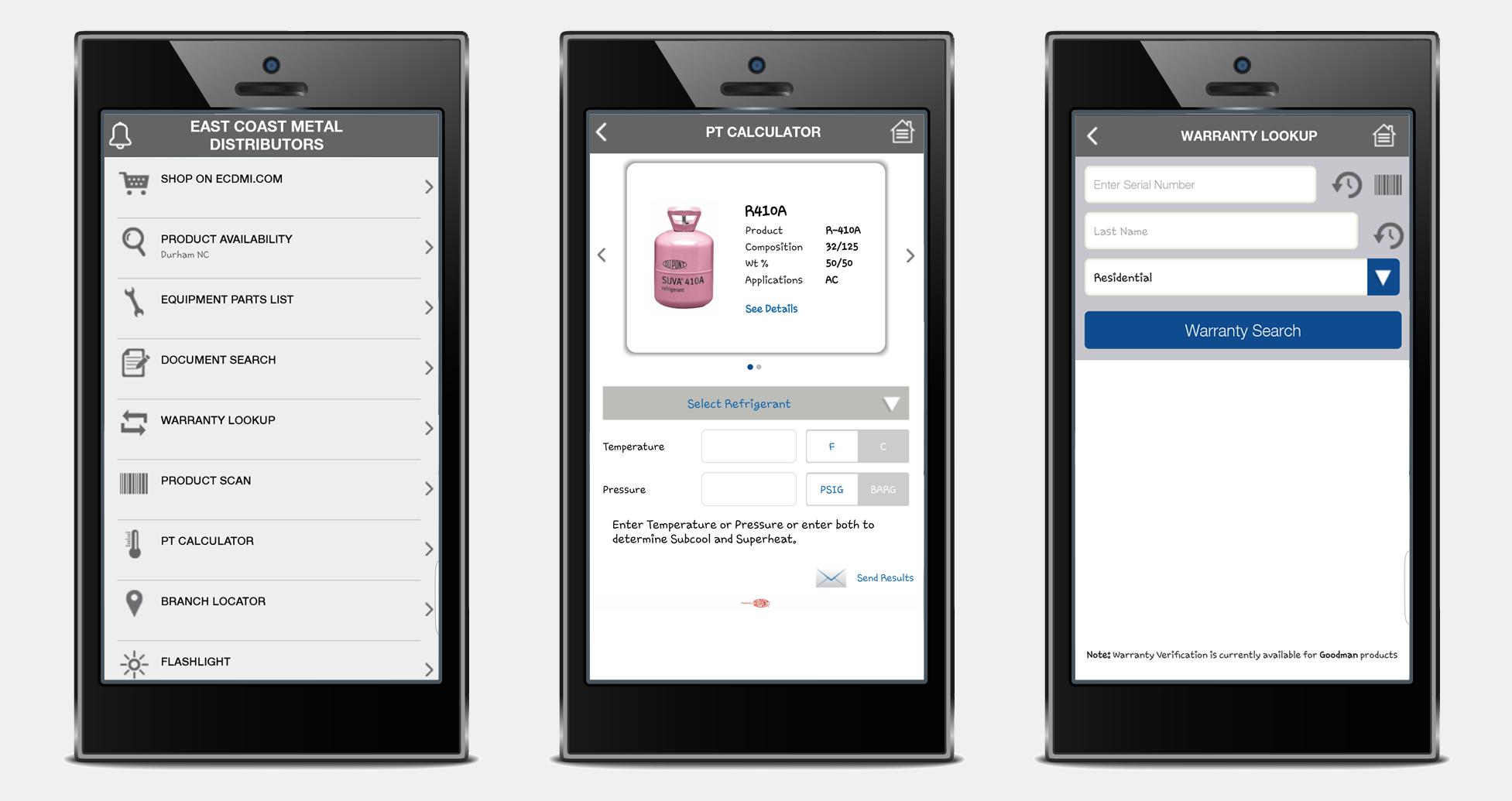 ---
Online Shopping - made easy
Our fully reinvented website offers simple online purchasing, inventory levels, easy to use order templates, invoice management and more to save you time and money on a daily basis.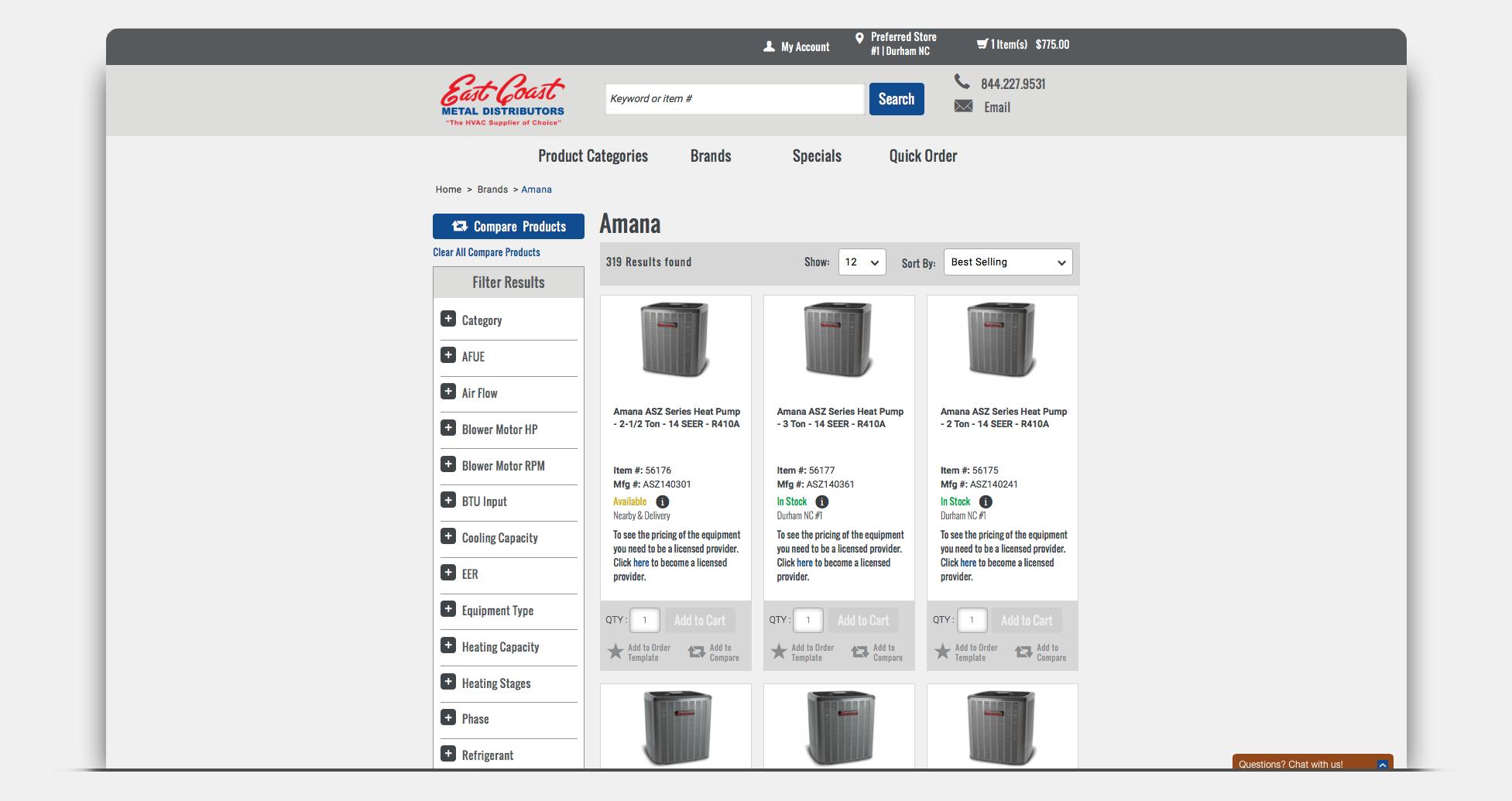 ---
Product Information at Your Finger Tip
Product information pages include product descriptions, specifications, and documentation for you to quickly access whatever you may need. Saving you time when trying to find product warranty documents, specification sheets, installation instructions and more.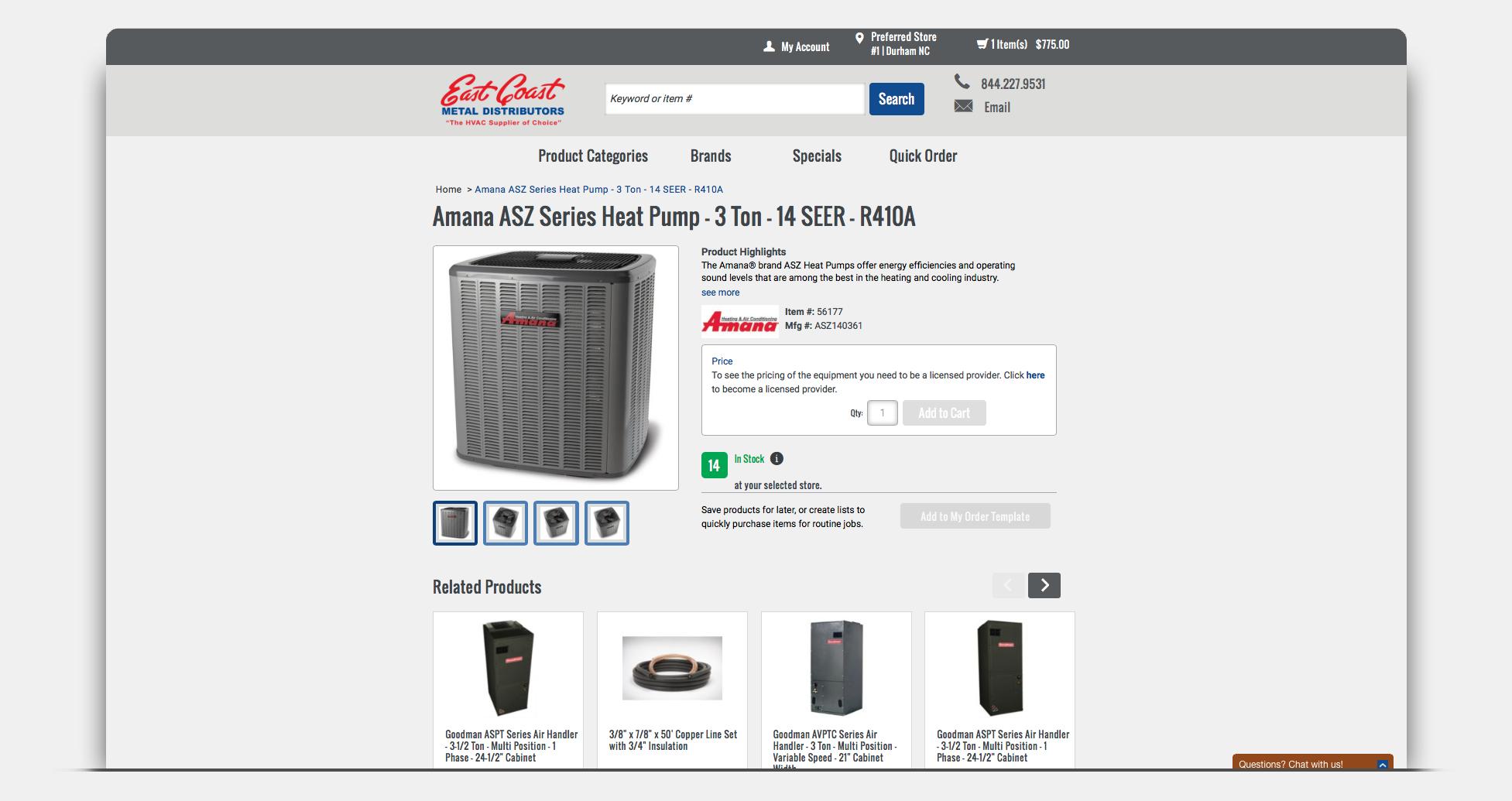 ---
Quick Lists = Quick Ordering
If you're looking for a specific set of products that you know you need, use our Quick Lists option to search and add products to your cart or templates with easy. Simply search for the products you need, add to your Quick List, then either order or create a template. All from one screen.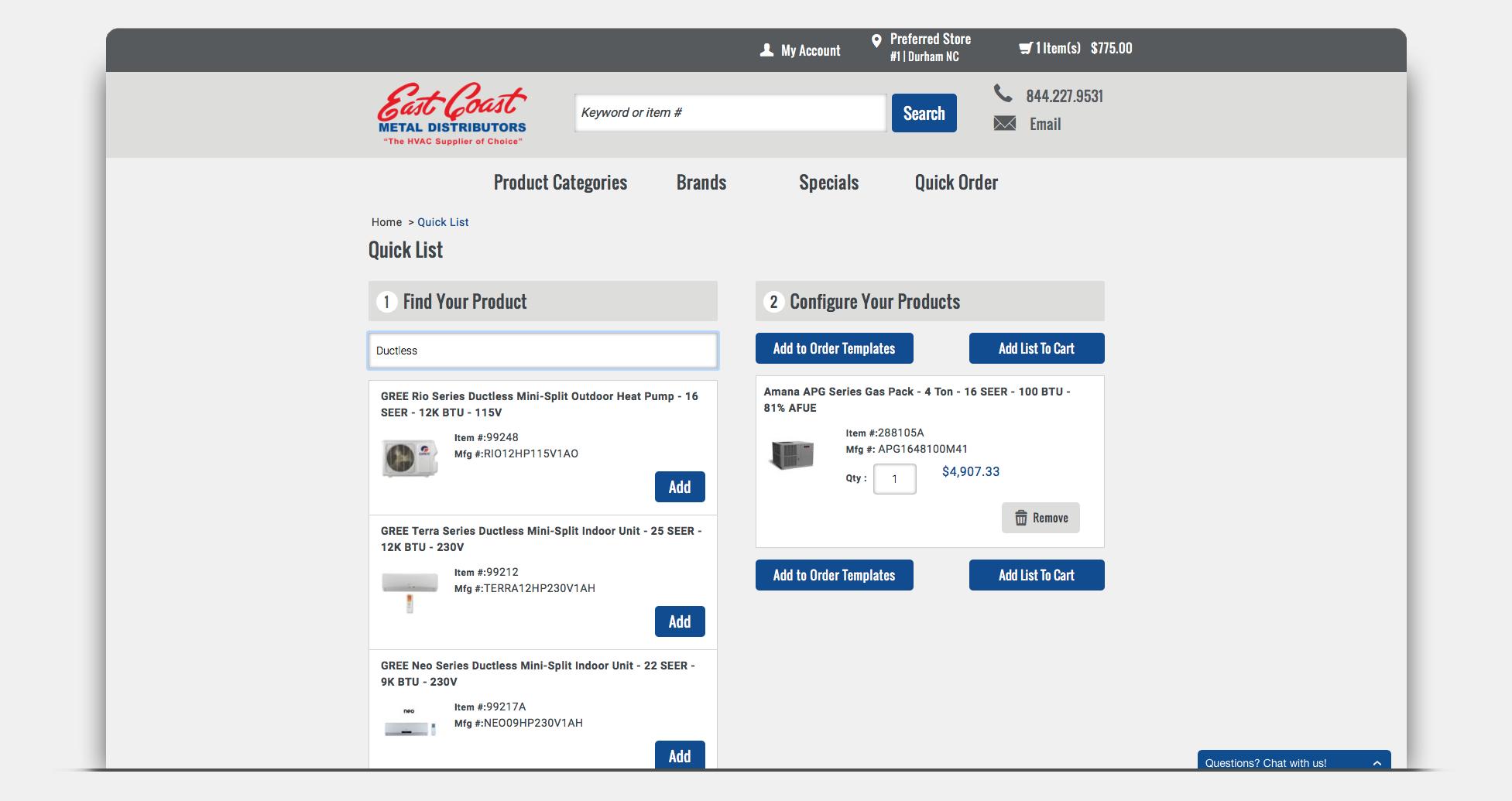 ---
Easy to use Order Templates
Easily save and reorder your most frequently used equipment, parts and supplies. Quick to create templates allow you to add any product you need to multiple templates for quick ordering when you access your dashboard. Simply search your favorite product on our website, and use the "Add to Template" button for quick order or reorder. Add everything you need, from sealant to equipment and everything in between for full, quick orders.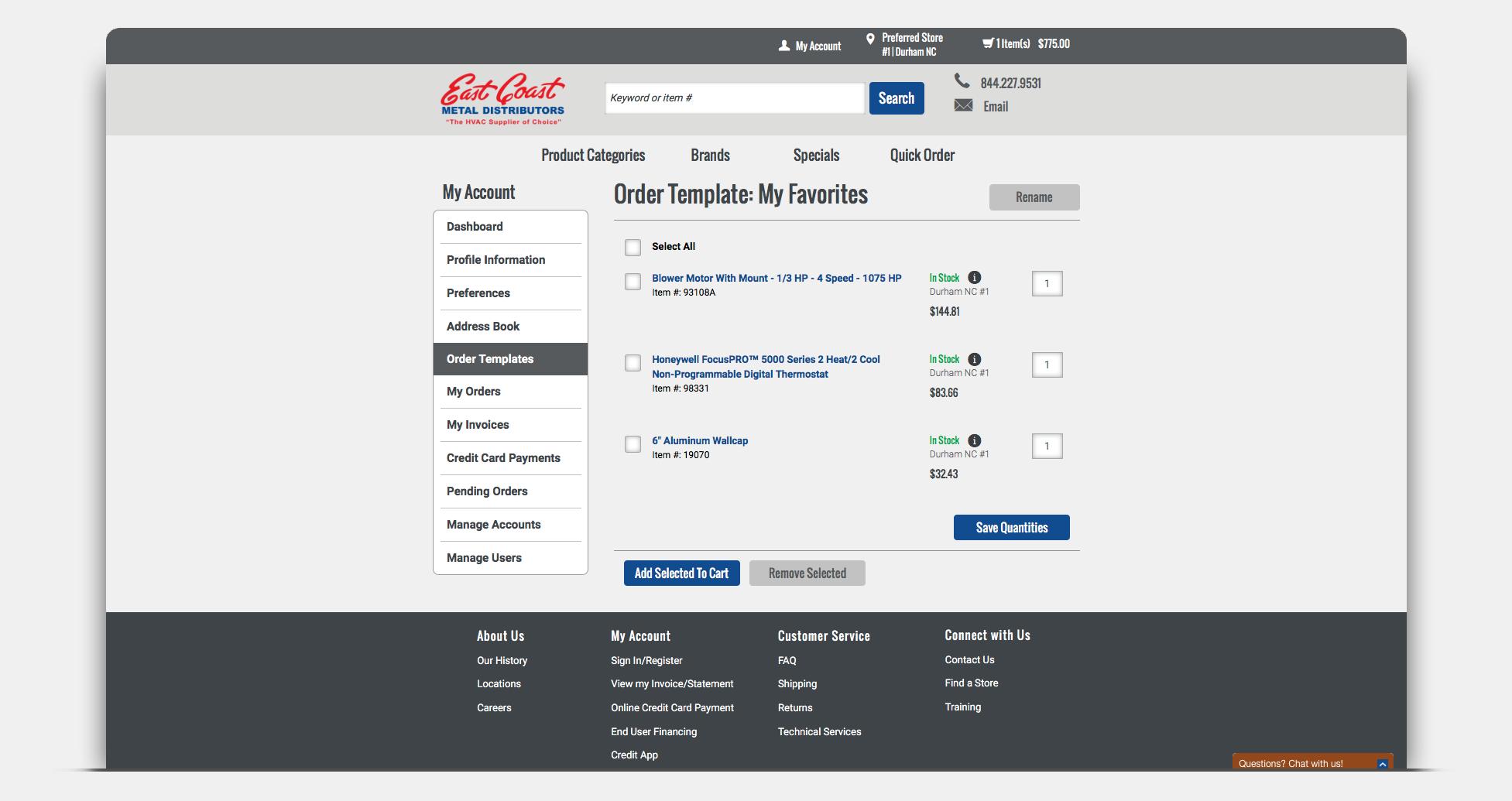 ---
Store Finder
Product not available in your branch? Use our quick Store Finder to locate the branch closest to you, with the equipment, parts, or supplies you need in a hurry.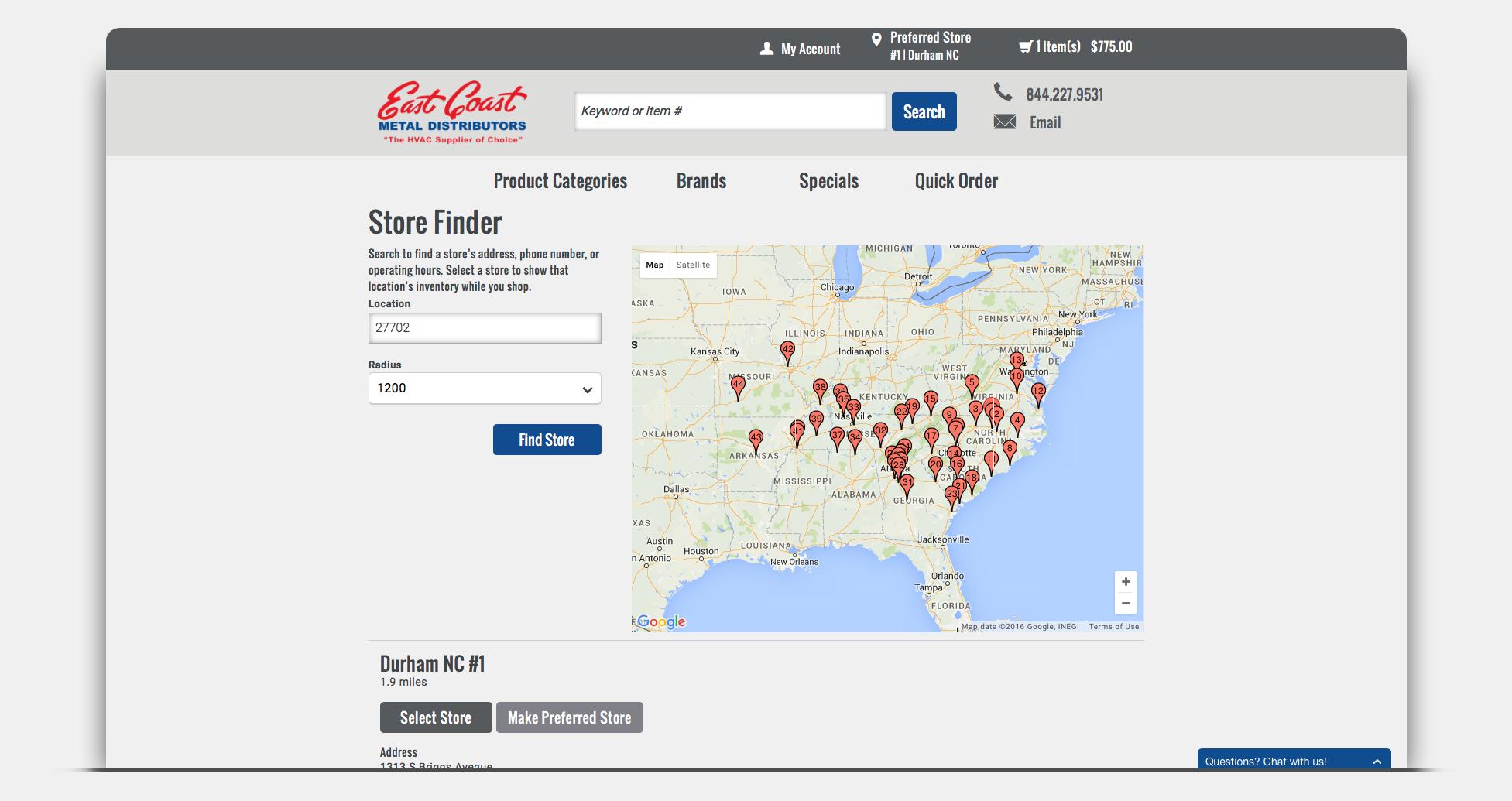 Ready to Get Started?
Link Your Account Today
Shop Equipment Now