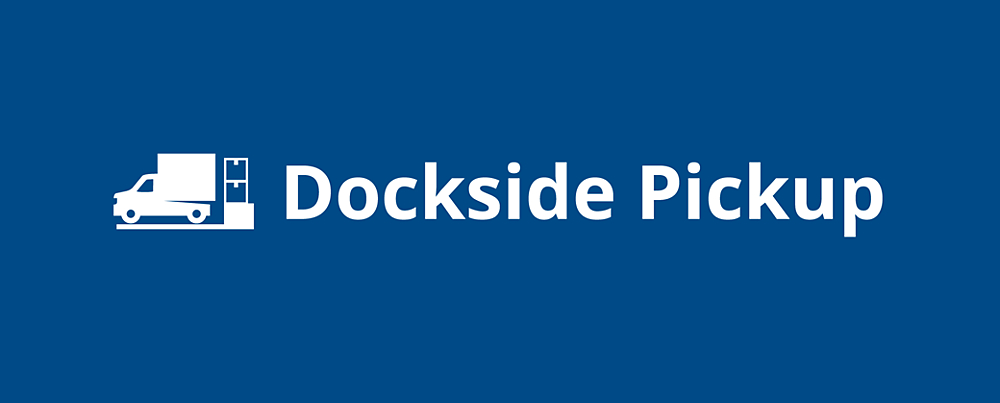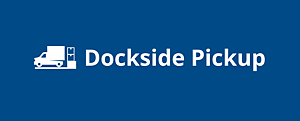 Introducing Dockside Pickup
Skip the counter for quicker, more convenient contactless pickup.
Benefits of Using Dockside Pickup
Check in with Dockside Pickup right from the mobile app. Your order is then entered in a priority queue where you can monitor the progress of your order while you wait in your vehicle. When your order is ready, you will be notified so that you can just load and go.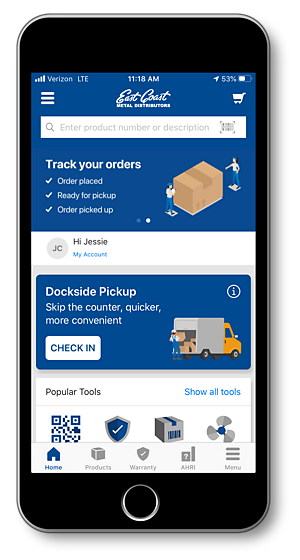 PRIORITY PICKUP
Your order will go into a priority queue for our staff to pick and stage

NO MORE
PHONE CALLS
Cut out the time it takes to call the branch to let them know you are on your way. Check in, pickup and go.
How It Works?
Dockside pick up can be easily accessed from the home page of the mobile app. Once you check in your order will be entered into a priority queue that you can track for quicker, more convenient pick up.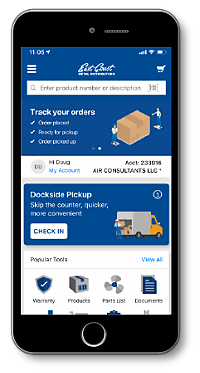 CHECK IN
Select Check In located on the home screen of the mobile app (make sure that you are logged in).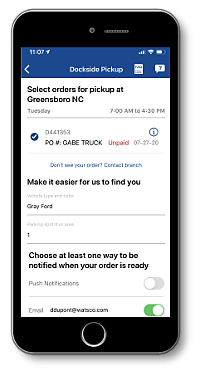 SELECT ORDERS
Select the orders you wish to pick up.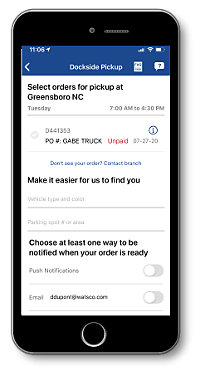 YOUR VEHICLE
Enter your vehicle description and how you would like to be notified.
Ready to Get Started?
Contact your local East Coast Metal Distributors sales representative and download our Dockside Pickup flyer to learn more.